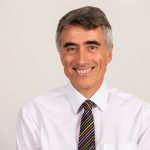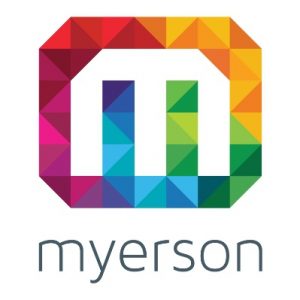 Myerson Solicitors LLP
Senior Partner
125591
15/01/1983
---
North West
Grosvenor House
20 Barrington Road
Altrincham
Cheshire
WA14 1HB
tim.norman@myerson.co.uk
01619 414000
Email
Biography
Tim Norman is head of Altrincham award winning firm, Myerson's professional negligence team and is also the firm's Senior Partner. Tim has been in practice for more than 35 years has been with Myerson for 24 years.
Myersons' claimant focused professional negligence practice is ranked in the Legal 500 for professional negligence where Tim is described as "professional, approachable and easy to work with"
Clients have told Legal 500 that "it is rare to find a practice which has genuine specialism, like Myerson, in acting for claimants in professional negligence claims"
Tim has dealt exclusively with dispute resolution work throughout his career. Some examples of professional negligence claims that Tim has experience of include:
Financial Advisers. Tim was successful in a three-day trial in the High Court in a claim against an IFA where the issues concerned liability not only in contract and tort but also pursuant to the Financial Services and Markets Act 2000. Judgment was for over £500,000 plus costs. The claim continued because the defendants insurers refused to indemnify and a claim directly against insurers was settled successfully at mediation.
Solicitors. Tim has recently acted for a client in a claim against their former solicitors.The claim was a complex loss of chance claim following the dismissal of the clients appeal to the Court of Appeal (reported at 2016 EWCA 1258) against a relief from sanctions application.
Solicitors arising from failed banking claims. For example CGL Group Limited versus Royal Bank of Scotland plc and National Westminster bank plc (2017 EWCA CIV 1073.)
Architects. Tim Is currently advising on a claim against an architect who designed a residential construction with an inadequate ground floor slab construction. The claim also involves a claim against the Structural Engineer
Accountants. Tim is currently acting for a client who has brought proceedings against her accountant for negligent tax advice arising out of the accountants advice concerning CGT and Entrepreneurs Tax Relief in connection with share sale proceeds of over £1 million.
Solicitors and barristers. Tim has recently been instructed in connection with a potential claim against solicitors and barristers arising out of a failed boundary dispute.
Tim receives support in professional negligence cases from the firm's other departments, particularly Property Litigation relating to claims arising out of negligent handling of property transactions, Construction Litigation and Company Commercial particularly in relation to claims against financial advisers and accountants.
In his spare time Tim runs and has completed 10 marathons including London, Manchester, Paris, Rome and Berlin. He is also an active fell runner.
Areas of Expertise
Accountants
Architects
Banks
Barristers
Debt Advisors
Financial Services
Insurance Brokers
Planning
Solicitor - Civil Litigation
Solicitor - Clinical (including Medical and Dental)
Solicitor - Commercial Litigation
Solicitor - Commercial Property
Solicitor - Contracts
Solicitor - Group Litigation
Solicitor - Investments
Solicitor - Landlord & Tenant
Solicitor - Probate