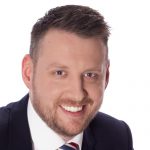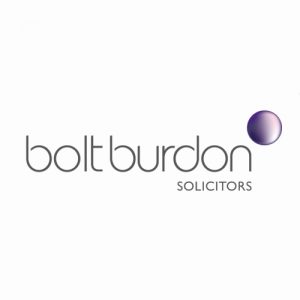 Bolt Burdon
Solicitor
411112
05/01/2009
---
England & Wales
Providence House
Providence Place
Islington
London
N1 0NT
simonbeasley@boltburdon.co.uk
02072 884769
Email
Biography
Simon is a Partner and head of the Dispute Resolution team at Bolt Burdon.
Simon specialises in resolving complex commercial and financial disputes and very often these types of issues are caused as a result of the failure or negligence of a trusted party or advisor.
Commercial and financial disputes arise in a wide range of industries and commercial situations; as a result the clients instructing his team are incredibly varied. Examples of the types of claims that Simon deals with are construction, professional financial services, transport, logistics, supply and international/jurisdictional disputes. These claims often involve issuing and dealing with court proceedings, assisting foreign lawyers with such proceedings when they fall outside of the English jurisdiction, alternative dispute resolution such as Arbitration, Adjudication or foreign enforcement action.
As a result of his knowledge, experience and focus on purely contentious matters Simon is able to bring a significant experience of addressing a party's failure in their duties and obligations, together with the work required to identify and support the claim that establishes the negligence.
He works as part of a team who also specialise in property related negligence and that surrounding inheritance and negligence relating to Wills and estates.
Memberships:
London Solicitor Litigation Association
British International Freight Association
Bolt Burdon is a Corporate Partner of the Institute of Legacy Management
Awards
Best Contentious Wills & Probate Team of the Year at the British Wills & Probate Awards 2019.
Court of Protection Team of the Year at the British Wills & Probate
Areas of Expertise
Accountants
Actuaries
Architects
Banks
Barristers
Computers and Cybercrime
Construction
Debt Advisors
Engineers
Estate Agents
Farmers
Financial Services
Information Technology
Insolvency Practioners
Insurance Brokers
Management Consultants
Media
Mining
Oil & Gas
Other
Planning
Solicitor - Chancery
Solicitor - Civil Litigation
Solicitor - Commercial Litigation
Solicitor - Commercial Property
Solicitor - Contracts
Solicitor - Defamation
Solicitor - Employment
Solicitor - Group Litigation
Solicitor - High Court Enforcement
Solicitor - International Trade
Solicitor - Investments
Solicitor - Landlord & Tenant
Solicitor - Licensing
Solicitor - Residential Conveyancing
Solicitor - Tort
Solicitors
Stockbrokers
Surveyors
Tax Advisers
Town Planners
Trustees
Valuers