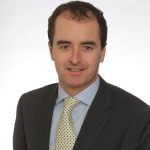 LK Shields
Solicitor
S13319
15/12/2008
---
Ireland
40 Upper Mount Street
Dublin 2
Dublin
D02 PR89
sneville@lkshields.ie
01661 0866
Email
Biography
Shane advises on many aspects of general and commercial litigation and dispute resolution.
Shane is a Partner in our Litigation and Dispute Resolution Department, having begun his career in LK Shields Solicitors.
He has acted in a wide range of commercial disputes, including energy/oil industry disputes, insurance/policyholder disputes, professional indemnity disputes, insolvency disputes and large-scale banking disputes.
His experience includes not only dealing with large-scale disputes before the Commercial Division of the High Court but also before the newly formed Court of Appeal and the Supreme Court.
He is a member of the Commercial Litigation Association of Ireland, Law Society of Ireland's Professional Indemnity Insurance Committee and the Dublin Solicitors' Bar Association.
Areas of Expertise
Accountants
Architects
Barristers
Computers and Cybercrime
Construction
Engineers
Estate Agents
Information Technology
Insolvency Practioners
Solicitor - Chancery
Solicitor - Civil Litigation
Solicitor - Clinical (including Medical and Dental)
Solicitor - Commercial Litigation
Solicitor - Commercial Property
Solicitor - Contracts
Solicitor - Defamation
Solicitor - High Court Enforcement
Solicitor - Landlord & Tenant
Solicitor - Matrimonial
Solicitor - Motor Accident
Solicitor - Personal Injury
Solicitor - Probate
Solicitor - Residential Conveyancing
Solicitor - Tort
Solicitor - Wills & Probate
Solicitors
Surveyors
Valuers