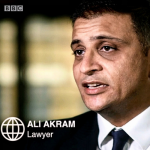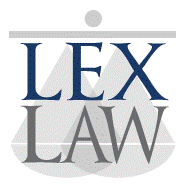 LEXLAW Solicitors & Barristers
Barrister & Solicitor-Advocate
387334
15/10/2003
---
London
4 Middle Temple Lane
Middle Temple
Temple
City of London
EC4Y 9AA
maa@lexlaw.co.uk
02071 830529
Email
Biography
M Ali Akram
Senior Partner – Practising Solicitor-Advocate (England & Wales) – Barrister (of Lincoln's Inn)
LL.B. (Hons), LL.M. (Law of Banking & International Finance)
BVC – Inns of Court School of Law (Very Competent)
Ali is the firm's Senior Partner and has a wide breadth of legal experience in Professional Negligence litigation with a particular focus on actions against lawyers especially against other leading London law firms. Ali acts for a wide range of clients from entrepreneurs, high net worth individuals, SMEs to listed PLCs. He is a tenacious and strategic problem solver who battles to ensure the best possible resolution (and compensation) is achieved from opponents.
Ali has been featured in the national and international media discussing litigation (BBC Radio 4, Sky News, The Times, The Sunday Times, Reuters, BBC Panorama, ITV News and others).
After schooling at Bolton School Boys' Division, Ali went on to read law at the University of Leicester, University College London, the London School of Economics and the Inns of Court School of Law. Ali has both a Bachelor's degree in Law and a Masters degree in the Law of International Finance and Securities Regulation (with Banking Law and Companies Law) and is called to the Bar at Lincoln's Inn (Hardwicke Scholar) and admitted as a Solicitor-Advocate of the Senior Courts.
He previously worked at leading city organisations, KPMG, ING Barings, Goldman Sachs International and SJ Berwin LLP.
For more information please visit: https://lexlaw.co.uk/our-people/m-ali-akram/ or call 02071830529.
Areas of Expertise
Accountants
Actuaries
Architects
Banks
Barristers
Computers and Cybercrime
Construction
Debt Advisors
Engineers
Estate Agents
Financial Services
Insolvency Practioners
Insurance Brokers
Management Consultants
Other
Pensions
Planning
Solicitor - Chancery
Solicitor - Civil Litigation
Solicitor - Commercial Litigation
Solicitor - Commercial Property
Solicitor - Contracts
Solicitor - Criminal
Solicitor - Defamation
Solicitor - Employment
Solicitor - Group Litigation
Solicitor - High Court Enforcement
Solicitor - Immigration
Solicitor - International Trade
Solicitor - Investments
Solicitor - Probate
Solicitor - Residential Conveyancing
Solicitor - Tort
Solicitor - Wills & Probate
Solicitors
Stockbrokers
Surveyors
Tax Advisers
Valuers