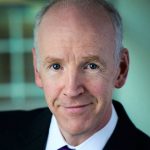 Fieldfisher Ireland
Solicitor
Law Society of Ireland
01/01/1995
---
Ireland
Capel Building
Mary's Abbey
Dublin
Ireland
Dublin 7
killian.oreilly@fieldfisher.com
01828 0635
Email
Biography
Killian is a highly experienced litigator with over 20 years' experience in representing clients at all court levels, including the Commercial Court, Court of Appeal and Supreme Court across the commercial, insurance, and public sectors. He regularly advises clients on breach of contract issues, shareholder disputes, construction losses, specific performance litigation, professional indemnity claims and procurement law issues.
Killian also has specialist experience advising clients on cyber-crime and legal issues relating to cyber protection measures, and provides training in this area.
Killian is a CEDR accredited mediator who regularly represents clients in mediation and also acts as a mediator. He also regularly presents lectures, training and workshops, for the Insurance Institute of Ireland in relation to litigation and insurance matters.
Areas of Expertise
Banks
Insolvency Practioners
Insurance Brokers
Other
Planning
Solicitors
Town Planners