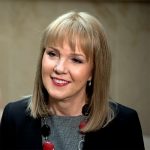 AlixPartners
Chartered Accountant
7206215
01/07/1979
---
London
AlixPartners
6 New Street Square
London
England
EC4A 3BF
kbritten@alixpartners.com
02070 987400
Email
Biography
Kathryn is a Chartered Accountant and a Managing Director at AlixPartners. She has specialised in forensic accounting and dispute consulting services for the last 25 years and has more than 40 years' experience in the accounting profession. She is one of the UK's most senior and experienced accounting experts and has extensive experience of both litigation and arbitration.
Kathryn is engaged in disputes concerning financial accounting and auditing issues as well as quantum and damages calculations. Throughout her career she has worked across a very wide range of industries and sectors and she has extensive experience in high-profile and international cases involving accounting and auditing issues or complex calculations of loss and damages.
Kathryn's wealth of experience as an auditor and audit partner, and as an expert in high profile claims against auditors dating back to the early 1990's, make her well placed to identify and assess the key issues in respect of liability, causation and quantum in auditor negligence claims.
Kathryn is a member of the Council (the ultimate governing body) of the Institute of Chartered Accountants in England and Wales (ICAEW), past Chairman of the ICAEW's forensic and expert witness special interest group, past Vice-Chairman of its Commercial Board and immediate past Chairman of the ICAEW Audit Committee.
Kathryn stands out as "one of the top arbitration experts dealing with accounting misstatements and malpractice" according to market commentators, who she impresses with "her deep understanding of financial issues" and "sound conclusions".
Areas of Expertise
Accountants
Management Consultants
Solicitor - Commercial Litigation