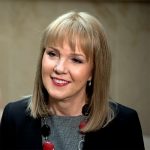 AlixPartners
Chartered Accountant
7206215
01/07/1979
---
London
AlixPartners
6 New Street Square
London
England
EC4A 3BF
kbritten@alixpartners.com
02070 987400
Email
Biography
Kathryn is a Chartered Accountant and a Managing Director at AlixPartners. She has specialised in forensic accounting and dispute consulting services for the last 25 years and has more than 40 years' experience in the accounting profession. She is one of the UK's most senior and experienced accounting experts and has extensive experience of both litigation and arbitration.
Kathryn carries out financial and regulatory investigations and provides expert witness and dispute resolution services including early assessment and advice, on-going support, reporting and testifying before courts and tribunals. She also advises in alternative dispute resolution including mediation and expert determination and is regularly appointed as an independent determiner.
Kathryn is engaged in disputes concerning financial accounting and auditing issues as well as quantum and damages calculations. Throughout her career she has worked across a very wide range of industries and sectors including professional services, financial services, natural resources, telecommunications, IT, hospitality, wholesale, retail, pharmaceutical, construction, shipping, logistics, airlines, travel and transport, as well as the public sector and regulators. She has extensive experience in high-profile and international cases involving accounting and auditing issues or complex calculations of loss and damages.
Kathryn has written hundreds of accounting and quantum reports and has testified on many occasions. She is particularly known for her keen analytical mind, her professionalism and her ability to adapt to clients' needs. Her extensive knowledge and wealth of experience enable her to provide robust testimony before courts and tribunals and to assist with successful and significant settlements outside the courts.
Kathryn's wealth of experience as an auditor and audit partner, and in high profile claims against auditors dating back to the early 1990's, make her well placed to identify and assess the key issues in respect of liability, causation and quantum in auditor negligence claims. She also has many years of experience supporting retired audit partners who act as independent expert witnesses in these cases.
Kathryn's experience also includes disputes arising from M&A transactions, joint ventures and shareholder disputes, completion accounts disputes, claims for breach of warranty, misrepresentation, breach of contract and loss of profit, competition matters, fraudulent accounting, regulatory investigations, professional malpractice and negligence and insurance claims. She has worked with law firms in the United Kingdom and across Europe, in the Far East and in the United States, on cases involving entities in the UK and Europe, the Far East, the Middle East, India, Africa, the United States and South America.
With an honours degree in mathematics, Kathryn trained and qualified as a Chartered Accountant with a predecessor of PwC, qualifying in 1979. In 1990 she joined BDO, where she became partner in 1995. She was an audit partner (until 2005) and a forensic partner, eventually becoming that firm's UK National Head of Forensic Accounting. She joined KPMG in 2010 where she was Chairman of KPMG Forensic in the UK until 2016. She is a regular speaker at events for lawyers including members of Arbitral Women and in-house lawyers as well as lawyers involved in all forms of dispute resolution.
Kathryn is a member of the Council (the ultimate governing body) of the Institute of Chartered Accountants in England and Wales (ICAEW), past Chairman of the ICAEW's forensic and expert witness special interest group, past Vice-Chairman of its Commercial Board and immediate past Chairman of the ICAEW's Audit Committee
Kathryn became a Fellow of the ICAEW in 1989 and a Fellow of the Academy of Experts in 2006. She is a Certified Fraud Examiner, has trained as a mediator with CEDR, and is a member of the Chartered Institute of Arbitrators. Kathryn has recently been appointed to the board of the London Chamber of Arbitration.
Kathryn's testimonials include:
"brilliant"
"…one of the foremost expert witness in the UK";
"extremely knowledgeable and professional"; and
Kathryn Britten stands out as "one of the top arbitration experts dealing with accounting misstatements and malpractice" according to market commentators, who she impresses with "her deep understanding of financial issues" and "sound conclusions";
"provides "robust opinions" according to sources, who add she "writes well and makes her points intelligently and in a way which is understandable to non-accountants"; and
"is an accounting specialist who is highly respected among peers thanks to her impressive work in litigation and arbitration proceedings".
Some examples of Kathryn's experience as an independent expert witness and advisor:
Case Studies
Kathryn supported a retired Big 4 auditor acting as expert witness for the FRC in an investigation into another Big 4 firm's audit of a global IT and software group.
Kathryn advised a Big 4 audit firm during an FRC investigation and hearing arising from a DTI investigation.
Kathryn has supported independent retired audit partners in several other matters where FRC investigations into the conduct of Members and Member Firms has led to the need for expert witness evidence.
Kathryn advised a Big 6 audit firm in connection with an FRC investigation into the audit of a failed airline. Following the investigation and resulting communications no formal complaint was issued by the FRC.
Kathryn advised the administrator of a high street fashion business, which collapsed following the identification of a significant accounting fraud, in considering a potential claim against a Big 4 audit firm.
Kathryn carried out a preliminary assessment of the audit work undertaken on a UK based bridging loan business over a three and half year period. The claim was brought by the liquidators of the business.
Kathryn assessed the merits of a claim of audit negligence against a Big 4 accountancy firm. The entity's business had been regulated by the UK's Financial Service Authority (FSA). At the administration date there was a substantial shortfall in client money. This engagement involved consideration of both liability and quantum.
Kathryn supported a retired Big 4 audit partner who had been appointed as the independent expert witness in the case brought by the liquidator of a large electronics group in Hong Kong against its auditor.
Kathryn was engaged by a Big 4 audit firm on a case brought by the liquidator of financial services business in Hong Kong against the audit firm. Kathryn assisted with the drafting of the report and submission for mediation.
Kathryn led an international team advising lawyers acting for the liquidator of a large European food group, in the case against its auditors. A US expert was to provide expert evidence and Kathryn's team reviewed working papers and compiled evidence that supported allegations that audit work had fallen below the appropriate standard.
In two separate cases, Kathryn provided support to independent expert witnesses in their instructions to consider the conduct of 'big four' accountancy firms in their preparation of reports to the FSA which considered their client's, global financial institutions, compliance with the FSA's Client Asset rules.
Kathryn supported an expert witness in his instruction to consider the work of a Big 4 accountancy firm in its audit of a UK based home retail operation. The case required consideration of the sufficiency of audit evidence and whether the auditor had appropriately considered the entity's ability to continue as a going concern.
Kathryn was appointed by the liquidator (a Big 4 firm) of a group of companies in the hospitality industry, to investigate the merits of a claim against its auditors. She produced a report that focussed on the auditor's work on the matters that had led to the collapse of the group. The report formed the basis of a Letter before Claim and resulted in a successful settlement in mediation.
Kathryn led a team acting for the UK regulatory body which was investigating an audit by a Big 4 firm of accountants, which had been followed by the collapse of a high profile insurance group. Working with an industry expert, Kathryn produced a powerful report that resulted in the audit firm agreeing to a fine and thereby avoiding the hearing by the tribunal.
Kathryn was engaged as Expert Witness in an ICC arbitration arising following an alleged breach of contract by a supplier of plant to India for a global group in the Steel industry. Kathryn's work included quantifying the losses arising from the alleged breach and the group's inability to operate its machinery at full capacity.
Kathryn was appointed by a European client involved in an SCC arbitration with a Scandinavian market leader in the shipping industry. The client and its counterparty had transferred their interests in two separate businesses to a new entity. After completion of the transaction the counterparty made a claim for misrepresentation. Kathryn's work included quantification of all losses arising.
Kathryn provided expert accountancy services in an arbitration where the dispute concerned a claim for the loss of several million US$ arising due to defective parts supplied to a company in the space hardware and satellite industry.
Kathryn advised the defendants in a £100 million UK High Court dispute arising following the acquisition of a major construction company by a UK utilities company. The case was settled in mediation.
Kathryn testified in the High Court in a case concerning the value of an insurance claim by a high street retail chain in the fashion industry.
Kathryn was appointed as expert witness on behalf of the defendant in a loss of profits claim brought by a software provider. This concerned alleged deficiencies with a system designed by the defendant. Kathryn's report was used in a mediation which resulted in settlement of the claim.
Kathryn testified in the High Court in connection with business interruption losses arising from a breach of contract concerning a major distributor in the food and drink industry.
Kathryn acted as accountancy expert on behalf of the defendants in a major dispute following the delayed opening of a new branch of major UK supermarket chain, due to defective infrastructure. She was required to calculate the losses arising as a result of the delay.
Kathryn testified on behalf of a claimant in the sporting and hospitality industry. The claim related to loss of profits arising from delays and other issues caused by a Compulsory Purchase Order over part of the land to be used as the venue for a new venture which was to provide functions and entertainment.
Kathryn investigated, and later testified in the High Court, in a matter concerning allegations of fraud by an officer of a group of companies in the Waste Management industry.
Kathryn gave evidence in the High Court in a case concerning the value and method of accounting for a group of African companies that had been acquired by another group.
Kathryn determined the value of a minority shareholding under the terms of a Shareholders' Agreement which required the shares in a private technology company to be acquired by the remaining shareholders on the retirement of one of the company directors.
Kathryn was appointed to act as an expert determiner by two companies in the marine technology and engineering industry following the acquisition of a target company from one of the parties by the other. The SPA between the parties contained a mechanism to adjust the Initial Price, paid by the Purchaser to the Seller at Closing, by a number of Financial Adjustments described in the SPA. Kathryn was instructed to determine the adjustments that were required to be made to a draft Closing Statement prepared in accordance with the SPA.
Kathryn was appointed expert witness for a car hire company in a High Court case against a consultancy firm.
Kathryn was instructed as expert witness on behalf of the Defendants, to prepare an expert report for the High Court in relation to the sale of a global market research business by a European business to a business in the Far East. This matter involved valuing the business on several bases and on multiple dates due to allegations of fraudulent misrepresentation.
Kathryn was engaged in the litigation surrounding the collapse of a major international bank, arising from unauthorised trading in futures by a trader whose actions went undetected for several years due to internal control and audit failures, which Kathryn subsequently investigated.
Kathryn advised a major insurance company following an internal fraud which resulted in very significant sums being lent against inadequate securities.
Kathryn provided expert accountancy evidence in a case concerning alleged wasted costs of several million pounds arising from a major European telecommunications project that failed to be completed due to a breach of contract.
Kathryn provided an expert accountant's report to a major supplier of fast moving consumer goods for use in its insurance claim for business interruption arising from a product recall. Her work included constructing a model to calculate the losses suffered. She worked closely with the client's internal accounting team to obtain relevant data to construct the claim and was able to support key findings with market research reports.
Kathryn acted on behalf of a pharmaceutical company whose business had suffered as a result of anti-competitive pricing by the market leader. She assisted in negotiating a settlement with the market leader at mediation.
Kathryn was engaged to act as expert determiner in a transactional dispute between two mining companies in respect of the acquisition and sale of mining operations in South America. She determined the accounting interpretation and application of the relevant clauses in the Sale and Purchase Agreement governing the basis of preparation of completion statements for final business pricing final business pricing.
Kathryn was appointed as Expert Witness in a High Court litigation concerning a claim by a major European airline for losses arising from a breach of contract by a provider of ground transportation services.
Kathryn acted as an adviser during an expert determination between two internet service providers. The determination related to the treatment of several complex and unusual items in the completion accounts of an acquired business.
Kathryn was appointed jointly by the parties in a dispute following the acquisition of one company by another in the mobile phone industry. Her role included the determination of profits during an earn out period based on the Sale and Purchase agreement which required an analysis and reworking of the gross profits of the business with specific formulae applying to that arising from top up vouchers prepaid cards and ePoS sales.
Kathryn was involved in the quantification of damages arising from the business interruption caused an explosion at a major oil storage depot.
Kathryn was proposed by the President of the ICAEW to act jointly for two high tech companies in relation to the sale of a business. The dispute concerned whether certain liabilities should have been recognised in the financial statements and if so how they should have been accounted for.
Kathryn was appointed by the 'Big Four' liquidator of a global business in the aviation industry to advise in connection with the accounting in respect of inventories.
Kathryn advised a global IT, consulting and outsourcing business in connection with an investigation by the SEC.
Kathryn advised the administrators of a financial spread trading company that offered trading on financial markets. The company went into administration following fraudulent activity which resulted in a significant shortfall in client monies.
Kathryn was engaged by the regulator to investigate the business of an Independent Financial Adviser where there were suspicions that clients' risk appetite was not properly assessed or recorded for discretionary investment purposes.
Kathryn investigated the accounts of a Hedge Fund following allegations of fraudulent accounting and audit failings.
Kathryn advised the administrators of a large business in the aerospace industry. Her work involved investigating and reporting on some serious control failings that had resulted in the company's stock being very materially overrated and the failure by a 'Big Four' auditor to identify the material misstatement in the company's financial statement which ultimately resulted in the company's inability to continue to trade.
Kathryn was appointed as an independent expert witness in connection with a number of the claims brought by the 350 businesses that were subjected to compulsory purchase orders as a consequence of the London Development Agency's rights awarded for the delivery of the 2012 Olympic Games in London. These cases involved assessing claims for compensation submitted by the businesses concerned. Kathryn's work included consideration of trading history, business plans and projections as well as external factors affecting the businesses including the relevant industry trends and competition.
Kathryn assisted a national provider of business advertising space in establishing a dispute resolution and claims service. This work involved designing a claims assessment function including a standard claim form that required businesses to provide certain standard information and documents to support their claims. The client was then able to deal with small and uncontentious claims in-house while instructing Kathryn to investigate further and assess the larger and/or disputed claims. In each such case Kathryn prepared a report for her client to present to the claimant and where necessary Kathryn attended meetings between her client and the claimant to explain the basis of the compensation offered so that settlement could be reached without formal litigation.
Kathryn was appointed as an independent expert witness in a claim by a new business in the hospitality industry following the delayed, and curtailed, commencement of trade following a decision to relocate a stretch of road. Kathryn's work involved consideration of business plans and financing arrangements as well as analysing the profitability of businesses similar to that which had been planned. Kathryn testified before the Lands Tribunal.
Kathryn testified in the High Court in a case concerning a claim by an SME following an alleged breach of contract by the business's main supplier. Kathryn was required to assess the loss of profit suffered by the company up to the date of the trial and the future losses that would be incurred, following reasonable mitigation by the claimant. This work involved consideration of the claimant's trading history together with its original plans and forecasts and comparison with actual, and expected future, results following the replacement of the supplier. All of this had to be considered in the context of increasing competition in the relevant industry.
Kathryn was jointly appointed by two companies in the shipping industry following a transaction between the parties the terms of which were set out in a Completion Agreement. The amount payable to the Buyer by the Seller was adjusted by the Final Adjustment Statement which included four disputed items between that Kathryn was required to determine.
Kathryn was appointed on behalf of parties to a matrimonial dispute. She produced an expert witness report dealing with the value of a family business and gave oral evidence in the UK County Court.
Kathryn acted as expert witness in a matrimonial dispute involving the value of a business in the music industry. Kathryn's report was used in negotiations between the parties and they were able to reach an out of court settlement.
Kathryn advised a global retail group in a poor transaction dispute following the disposal of its business in the Far East.
Kathryn advised a private equity group in a post transaction dispute following its acquisition of part of a global energy group.
Kathryn was appointed as expert witness in a UK High Court litigation between a public body and its tenant in the sports industry.
Kathryn was appointed as expert witness in a UK High Court litigation between a fashion retail group in the Middle East and its supplier in the Far East.
Areas of Expertise
Accountants
Management Consultants
Solicitor - Commercial Litigation