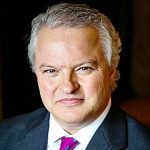 Independent Mediators Limited
Mediator
CEDR accredited mediator
01/01/1991
---
London
International Dispute Resolution Centre
70 Fleet Street
London
City of London
EC4Y 1EU
imoffice@independentmediators.co.uk
+4420 71279223
Email
Biography
Bill Marsh is one of the UK's most experienced commercial mediators. Involved full-time in mediation since 1991, he has successfully mediated a wide cross-section of commercial disputes. International recognition has led to Bill being awarded Mediator of the Year 2019 by the international directory Who's Who Legal. He is consistently ranked in the top tiers of both Chambers & Partners and the Legal 500.
Operating both in the UK and internationally, his mediation practice has included disputes and parties from numerous countries including UK, Ireland, France, Switzerland, Belgium, Spain, Italy, Greece, Lebanon, Tunisia, Nigeria, Ghana, USA, Canada, Australia, Japan, China, Russia, Ukraine, Uzbekistan, Bahrain, Qatar, Saudi Arabia, Egypt and South Africa. Parties have included individuals, private companies and firms, public companies, public bodies/authorities, and national governments. His mediations cover a broad cross-section of commercial disputes, and range from relatively modest to multi-billion pound in value.
Before becoming a mediator, Bill practised as a solicitor in the UK and Paris, handling international and domestic corporate and commercial matters (acquisitions and disposals, flotations, partnerships, commercial agreements, joint ventures, agency and distribution arrangements, insolvency, etc.).
He was for 11 years (until February 2002) Executive Director of CEDR. He has also worked with some of the major ADR organisations in Australia, Hong Kong, Singapore, Netherlands, France, Austria, Russia, Slovakia, Romania, Bulgaria and Canada. He is a Distinguished Fellow of International Academy of Mediators and a International Mediation Institute Certified Mediator amongst others.
Please visit Independent Mediators website (address above) for full CV.