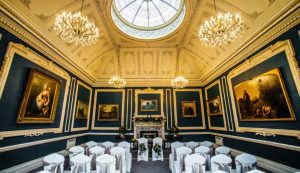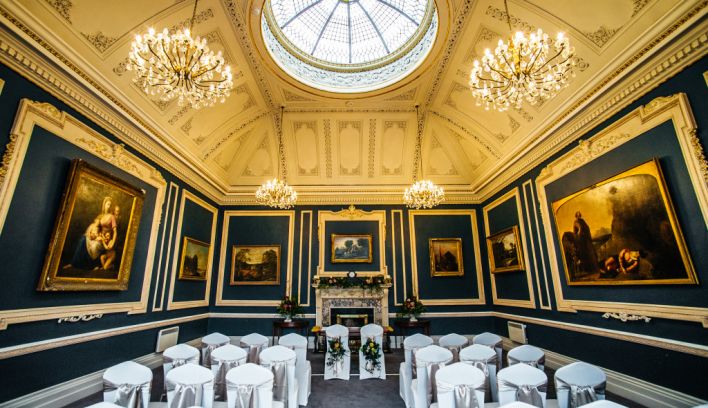 Chaired by Mr. Justice Gerard Hogan, Advocate General European Court of Justice
Hosted  by Holmes O'Malley Sexton – Harry Fehily
Members/Specialists  €330 (£290 plus VAT) Full price €400 (£355 plus VAT)
This PNLA annual conference is suitable for lawyers and other professionals seeking an update in  professional negligence and liability law and practice.
Speakers
| | |
| --- | --- |
| Chair Mr Justice Gerard Hogan | Advocate General European Court of Justice |
| Hosted by Harry Fehily | Holmes O'Malley Sexton |
| Rossa Fanning SC | |
| Declan O'Rourke | AIG Europe DAC |
| Kelley Smith BL | |
| Simon Wilton | Hailsham Chambers |
| Damian Kilpatrick | Managing Director, Aon Ireland |
| Michael Davis | Director of Financial & Professional Services, Aon Ireland |
| Michael Carrigan | Holmes O'Malley Sexton |
| Tony Reddy | Reddy Architecture + Urbanism |
Other Information
This PNLA annual conference is suitable for lawyers and other professionals seeking an update in professional negligence and liability law and practice.
Eminent speakers drawn from a range of perspectives will provide guidance and insights about recent developments and the trends moving forward. Topics will include a general legal update, also an update from England & Wales, construction focus from a legal and expert perspective and indemnity insurance perspectives from insurers AIG and brokers Aon.
Agenda
0830–0900   Registration and Refreshments
0900–0905   Introduction from Harry Fehily, Senior Partner, Holmes O'Malley Sexton
Harry Fehily is the Managing Partner and practises in the litigation department. Having joined the firm in 1986, he has extensive experience of advising clients across a range of contentious and non-contentious matters with an emphasis on commercial litigation, professional negligence, property related disputes and shareholders' disputes. Harry also advises on public administrative law as it relates to state bodies, disputes and investigations concerning public bodies, judicial review, employment law disputes particularly as they impact on the board and chief executives of companies, contentious issues as they impact on environmental law, planning law and health and safety law. Since 2004 he has practiced extensively in the Commercial Court (a commercial division of the High Court) and is vastly experienced in dealing with cases in this venue. https://www.homs.ie/team/harry-fehily/
0905–0915   Chairman's Opening Remarks  –  Mr. Justice Gerard Hogan, Advocate General European Court of Justice
Mr Justice Hogan graduated in law from University College Dublin (LL.M., 1981); Doctor of Laws, University College Dublin (LL.D., 1997); degree in law at the University of Pennsylvania (LL.M., 1982); Barrister-at-Law, Honorable Society of King's Inns, Dublin (1984); doctorate in law at Trinity College Dublin (Ph.D., 2001); law lecturer at Trinity College Dublin (1982-2007); Junior Counsel at the Bar of Ireland (1987-97); Senior Counsel at the Bar of Ireland (1997-2010); Judge at the High Court of Ireland (2010-14); Judge at the Court of Appeal of Ireland (2014-18); author of numerous publications; Advocate General at the Court of Justice since 8 October 2018.
https://curia.europa.eu/jcms/jcms/p1_1347854/en/
0915–1000   "Does Ireland have a "claims culture" problem?" – Rossa Fanning SC
Rossa Fanning is a Senior Counsel practising in Dublin in the field of civil and commercial litigation.  He has extensive experience of advising and acting in professional negligence claims against solicitors, barristers, auditors, insurance brokers, financial advisers and construction professionals. https://www.lawlibrary.ie/members/Rossa-A-Fanning/1406.aspx
1000–1045   "General Insurance Market Update"
Declan O'Rourke, General Manager, Ireland at AIG Europe DAC
Mr. Declan O'Rourke serves as General Manager for AIG in Ireland. Mr. O'Rourke has worked at AIG since 1993 in various roles based in London, New York and Dublin. He has a wide range of management experience at AIG in audit, finance, financial lines insurance, commercial lines insurance, distribution and general management. He is a Chartered Accountant and previously worked with PWC from 1989 to 1993.
1045–1100   Questions & discussion
1100–1115     Refreshments
1115–1200    "Professional Negligence Update" –  Kelley Smith BL
Kelley Smith BL is a practising barrister specialising in civil and commercial law. Prior to commencing practice as a barrister, she worked for a Big Four accountancy firm. Kelley has significant experience in the area of professional negligence in the context of construction, financial, accounting and legal professionals.
https://www.lawlibrary.ie/members/Kelley-Smith/3003.aspx
1200–1245   "The England & Wales Perspective" – Simon Wilton – Hailsham Chambers
Simon is a highly experienced junior barrister specialising in professional negligence, professional regulatory matters, and commercial disputes particularly in the insurance field. He has wide experience of interlocutory, trial and appellate advocacy, arbitration work, and all kinds of alternative dispute resolution. Since 2016 Simon has been head of the Professional Negligence Group at Hailsham Chambers.
"He offers a technically brilliant, commercial approach and he's excellent with clients, as well as robust in court" "A very solid performer. He really understands his cases and he's very thorough and effective." Chambers UK 2018
https://www.hailshamchambers.com/barrister/simon-wilton/
12.45-13.00 Questions and discussion session
1300–1400 Lunch
1400–1430    "Markets Update" from Aon Ireland
Damian Kilpatrick Managing Director & Michael Davis Director of Financial & Professional Services
Damian Kilpatrick has over two decades of experience in insurance broking with particular emphasis on the implementation and servicing of insurance programmes for large national and international organisations (Global Inward and Outward). He maintains strong experience in the design and placement of Construction, Property, Business Interruption and Liability policy wordings to reflect the complex risk needs of various organisations. He has worked on the placement and servicing of a number of large Construction and Operational Projects in both Private and Public Sector including Public Private Partnerships and PFI, nationally and internationally.
Michael Davis is a financial lines insurance professional, focused primarily on the provision of specialist risk management and insurance services to professional organisations. As Director of the Financial & Professional Services practice for Aon Commercial Risk Solutions in Ireland he has been fortunate to work closely with many leading local and international firms, providing expert advice, negotiation and placement of Professional Indemnity and other financial lines insurances.
Our Financial & Professional Services practice is a dedicated team serving industry sectors including financial institutions, financial & professional services, funds, construction, technology, power, energy utilities, healthcare, pharmaceutical, life science and media.
https://www.aon.com/ireland/default.jsp
1430–1500  "Topic TBC"
Michael Carrigan, Consultant Solicitor, Holmes O'Malley Sexton
Michael Carrigan specialises in commercial property, professional negligence and dispute resolution. He also practises as an expert witness
and as an arbitrator.
Michael qualified as a solicitor in 1969. In 1972 he joined the firm of Eugene F. Collins Solicitors in Dublin where in 1975 he became a Partner remaining as a Partner until the end of 2012 when he became a Consultant. He retired from Eugene F Collins at the end of March 2016.
As a solicitor Michael specialised in commercial property and is now frequently called upon to act as an expert witness in property related disputes including professional negligence claims involving members of the legal profession in Ireland.
Michael is also an experience arbitrator having acted as arbitrator in over 150 domestic and 3 international arbitrations under appointment by ICC
https://www.homs.ie/team/michael-carrigan/
1500–1515     Questions and discussion session
1515–1530      Refreshments
1530–1600   "The Role of the Expert Architect in Professional Negligence Cases"
Tony Reddy AoU, B Arch, FRIAI, RIBA, FRSA, Dip Proj Man, MAPM, Dip Arb, FCI Arb Chairman, Architect, Project Manager, Arbitrator, Adjudicator, Conciliator, Mediator – Reddy Architecture + Urbanism
In his early career, Tony Reddy gained wide experience with Paul Rudolph (New York) & Roche Dinkeloo & Associates (Hamden, Connecticut), Murray & Murray (Ottawa & Dublin), Stephenson Associates and Hope Cuffe & Associates (Dublin).
In 1982, he commenced with Maurice Fitzgerald as Fitzgerald Reddy Associates (now Reddy Architecture + Urbanism). Through his work as a principal of the firm, he has gained wide recognition as an influential architect and urbanist. His firm's work embraces the design of furniture, interiors, a wide range of building typologies and urban design. His firm's ability to bring together and lead multi-disciplinary teams appropriate to a budget, coupled with a strong design focus and clear understanding of how people and places interact, has resulted in a wide range of commissions and projects which have contributed to contemporary architecture and the built environment.
Among his firm's key projects are the Eircom Building, Temple Bar West End, Custom House Square (IFSC) and Heuston South Quarter. He is a former President of the RIAI (2004-2005) and a former Joint Chairman of the Sustainable Housing and Communities Committee. He is also a founding Director of The Academy of Urbanism and The Urban Forum both of which promote the importance of quality urbanism in achieving sustainable towns and cities. http://reddyarchitecture.com/practice/people/?show=1826/
1600–1630 Chair's closing remarks
Terms & Conditions
The full fee invoice for the event is payable unless a cancellation is received in writing at least 21 working days before the event, when the fee will be credited less a £75 administration charge. Substitutions are welcome at any time subject to any variation in price that might be payable if the substitute is not entitled to a discount as a PNLA member or specialist.
The booking constitutes a legally binding contract. The delegate and/or employer are jointly and severally liable for payment of all the fees due.
The PNLA and PNLA Training reserve the right to vary or cancel an event where the occasion necessitates.
The PNLA and PNLA Training accept no liability if, for whatever reason, the event does not take place.
Large print versions of the hand outs can be made available by prior request. If sufficient notice is not received, it will be provided as soon as possible after the event.
If there are insufficient rooms in the hotel to accommodate all delegates who require one when an overnight stay is involved, we will try to arrange for rooms of a similar quality in a nearby hotel, but the organisers cannot be held responsible if such rooms are not available. Any additional cost will be invoiced to the delegate.
To the extent permitted by law, neither The PNLA, PNLA Training Limited or the presenters will be liable by reason of breach of contract, negligence or otherwise for any loss or consequential loss occasioned to any person acting, omitting to act or refraining from acting in reliance upon the course material or presentation of the event, or, except to the extent that any such loss does not exceed the price of the event, arising from or connected with any error or omission in the material or presentation of the event. Consequential loss shall be deemed to include, but not limited to, any loss of profits or anticipated profits, damage to reputation or goodwill, loss of business or anticipated business, damages, costs, expenses incurred or payable to any third party or any other indirect or consequential losses.
The personal information provided by you will be held on a database and you may be contacted from time to time by The PNLA and PNLA Training with details of events and services that may be of interest to you. If you do not wish your details to be used for this purpose, please write to: The Database Manager, PNLA, PO Box 1685, Congresbury, Bristol, BS 49 5WQ or email: yvonne.fairbrother@pnla.org.uk
Tickets are not available as this event has passed.
Event Sponsors