Annual Conference – Billesley Manor – This year's 'Wheel of Fortune'
---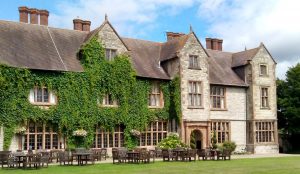 THE RIGHT HONOURABLE ANDREW MITCHELL MP – OPENING ADDRESS
DINNER – 27 NOVEMBER 2019
Conference and Annual General Meeting 28 November 2019
Jeremy Cousins QC, Radcliffe Chambers – Chairman and Keynote Speaker
This year's 'Wheel of Fortune'
Professionals involved in financial services and professional negligence and liability will find this conference not only useful but highly enlightening.
Main event sponsors – Grant Thornton, 4 New Square Chambers, Temple Legal Protection and Kevin Edward Costs
Speakers
| | |
| --- | --- |
| Katy Manley | PNLA President |
| Chair Jeremy Cousins QC | Radcliffe Chambers |
| To be confirmed | 4 New Square Chambers |
| Ian Wilson QC | 3 Verulam Buildings |
| David Berkley QC | 3 Paper Buildings |
| Anthony Eskander | Church Court Chambers |
| Colin Witcher | Church Court Chambers |
| David Pipkin | Temple Legal Protection |
| Matthew Pascall | Temple Legal Protection |
| David McIlroy | Forum Chambers |
| Suzanne Muth | Forum Chambers |
| Philippa Hill | Grant Thornton |
| Vijay Rathour | Grant Thornton |
Other Information
Professional Negligence and Liability Update
This year's 'Wheel of Fortune'
Professionals involved in financial services and professional negligence and liability will find this conference not only useful but highly enlightening. The changing fortunes of those involved in litigation will be under review. Results over this year have been surprising and the conference will include inspiration for new areas of litigation and creative approaches.
Agenda
Minutes re AGM on 22nd November 2018
Copy of Proxy AGM 28 November 2019
Notice of AGM 28 November 2019.doc
27 November 2019  
6.00pm Lender Group Meeting
7.00pm for 7.30 pm – Dinner
 9.00 pm – After dinner speaker The Rt Hon Andrew Mitchell MP
28 November 2019
0830–0900  Registration and Refreshments
0900–0910       PNLA Introduction
0910–0930  'Chairman's address' – Jeremy Cousins QC, Radcliffe Chambers
Jeremy Cousins QC specialises in substantial commercial, commercial chancery (including trusts), banking and professional negligence disputes. In 2018 he led Peter Dodge from Chambers Dreamvar v Mishcon de Reya in the Court of Appeal. This case, and P&P Properties v Mary Monson Solicitors, heard at the same time, as well as establishing a vendor's solicitor's liability to a purchaser as trustee of purchase monies, lay down clear guidelines as to the interpretation of the Code for Completion by Post, and the scope for claims for breach of warranty of authority.
"Very intuitive with a touch of genius about him. A quite exceptional performer, he is remarkably versatile and client-friendly. His encyclopaedic knowledge of the law combined with his thorough preparation make him hard to beat."
Banking & Finance, Chambers UK 2014. http://www.radcliffechambers.com/barrister/jeremy-cousins/
Recent cases include:  Matthew & Ors v Sedman & Ors [2019] EWCA Civ 475 (20 March 2019); P&P Property Ltd v Owen White & Catlin LLP [2018] EWCA Civ 1082 (15 May 2018); Ingram v Singh & Ors [2018] EWHC 1325 (Ch) (04 May 2018); Rosserlane Consultants Ltd & Anor v Credit Suisse International [2015] EWHC 384 (Ch) (20 February 2015)
0930–1015      'Professional Negligence and Liability Update' – Patrick Lawrence QC, 4 New Square (presently unable to attend)
Former Chambers & Partners Professional Negligence QC of the year, Patrick has appeared in many leading cases at appellate level. Many of his recent professional negligence cases have been in the commercial and company law sectors. This work fits well with his expertise in auditors' negligence and his involvement in claims against investment/pensions advisers, tax advisers, and other financial services professionals.
He is numerate (as barristers go). He is retained in cases where effective cross-examination is considered critical. Many of his cases involve allegations of fraud or other impropriety in the commercial world, and he is prepared to read closely large amounts of material in order to find out what really went on, and then – if necessary – to go to court to prove it.
He studies chance and probability, not only in the legal context, and has readily adapted to the brave new world in which lawyers are required to gamble on the success of their own cases. https://www.4newsquare.com/barristers/patrick-lawrence-qc/
Recent cases include: Willers v Joyce & Ors [2019] EWHC 937 (Ch) (12 April 2019);Briggs & Ors v Clay & Ors [2019] EWHC 102 (Ch) (25 February 2019); Capita (Banstead 2011) Ltd & Anor v RFIB Group Ltd [2017] EWCA Civ 1032 (20 July 2017); Williams v SRA [2017] EWHC 1478; EWHC 200; ORB A.R.L & Anor v Fiddler & Anor [2016] EWHC 361 (Comm) (26 February 2016); Titan Europe 2006-3 Plc v Colliers International UK Plc [2015] EWCA Civ 1083 (03 November 2015);
1015-1100  'Lender claims and Contracts (Rights of Third Parties) Act 1999' – Ian Wilson QC, 3 Verulam Buildings
Ian is Counsel in Chudley & Ors v Clydesdale Bank Plc (t/a Yorkshire Bank)  [2019] EWCA Civ 344 (06 March 2019)
Ian is an experienced commercial litigator, specialising in banking and finance (including consumer credit), financial services and regulation, commercial fraud, insurance, insolvency and restructuring, energy disputes and general commercial litigation as well as offshore litigation and arbitration. He has a strong reputation as a trial advocate and cross-examiner, as well as for his advisory work. He acts principally for banks, insurance companies, financial institutions and insolvency practitioners and has wide experience of financial mis-selling claims and litigation involving fraud and unfair relationship allegations. He has appeared in a number of leading cases, including Paragon Finance v Plevin in the Supreme Court.
Ian is top rated in the directories (Tier 1 in the Legal 500 2018-2019) in three of his core fields of practice: Banking and Finance, Financial Services, and Insolvency and Restructuring.
He is described as "superb in terms of his technical written ability and oral performance at hearings.  He also has a great rapport with clients"; and "A go-to for anything involving banking or financial services, he writes great skeleton arguments that grab the reader by the throat in the first paragraph.  He's a very measured advocate and clients really like him as he's very responsible and sensible" (Chambers & Partners 2019).
https://www.3vb.com/our-people/jc/ian-wilson
1100-1115  Refreshments
1115–1200  'Reasonable Behaviour or Taking Advantage?' – David Berkley QC – 3 Paper Buildings
David is Counsel in Woodward & Anor v Phoenix Healthcare Distribution Ltd [2019] EWCA Civ 985 (12 June 2019)
David has been at the forefront of recent developments in banking litigation and has advised many clients in claims against Banks and financial intermediaries.
He is "highly experienced in Banking and Commercial litigation" with a focuses on major trial work and he regularly appears in the High Court and Court of Appeal in contentious security and receivership issues; civil fraud trials and directors' disputes. He has extensive experience dealing with the subsequent professional negligence issues arising from such disputes; especially those relating to the provision of financial services.
He is described in Chambers and Partners (2018) as "A calm, collected and measured barrister, he is an excellent orator and he fights his client's corner" "His technical knowledge is exemplary" (Legal 500 2017).
1200-1215  'PNLA ATE SCHEME' – David Pipkin & Matthew Pascall & David Chase – Temple Legal Protection
Update on developments in the ATE market – future implications for the PNLA ATE Scheme https://www.temple-legal.co.uk/
1215-1300   'Misfeasance and Private Prosecutions' – Colin Witcher & Anthony Eskander, Church Court Chambers
Colin and Anthony are Counsel for the interested parties in  Johnson v Westminster Magistrates' Court [2019] EWHC 1709 (Admin) (03 July 2019)
Colin specialises in general crime, corporate crime and financial regulation. He both prosecutes and defends, being entrusted with cases of the highest sensitivity and is often sought to act in high-profile and high-value matters, both in an advisory capacity and at trial. He has acted as a Leading Junior, Led Junior and Junior Alone."A very fine Advocate with an impressive knowledge of law and procedure": Legal 500 2019: ranked as a Leading Junior.
Colin is comfortable before all Courts and Tribunals and has developed an impressive appellate practice for his year of call; his recent reported cases include Khan [2017] EWHC 3042 and Inns [2018] EWCA Crim 1081
Anthony is a barrister specialising in general criminal law, financial crime, business crime, regulatory law and civil litigation. He advises domestic and international  clients, including solicitors and corporate clients, on a broad range of issues. Such matters include criminal liability, forfeiture and confiscation, compliance and anti- money laundering procedures, and on bribery and corruption issues. He provides
representation for clients in the Crown Court and Court of Appeal. He a CPS Grade 2 Prosecutor, and is on the SFO Review Counsel Panel. http://churchcourtchambers.co.uk/barrister-profiles/
1300–1400  Lunch
1400-1430  'Advice & Loss' – David McIlroy, Forum Chambers
David is Head of Chambers at Forum Chambers. He is one of the foremost banking barristers in England. His combination of experience and insight enables him to identify persuasive arguments and to see where the law might be developed in the future. David is Visiting Professor in the Centre for Commercial Law Studies at Queen Mary University of London. He is currently teaching on crowd-funding, open banking and other hot topics in banking law.  http://www.forumchambers.com/our-people/david-mcilroy/
1430-1500  'Is that Appropriate? The limitations of COBS 10' – Susanne Muth, Forum Chambers
Before being called to the Bar Susanne worked for several years on the swaps sales desk of a major Japanese investment bank and subsequently looked after the money market, investment and hedging requirements of corporate and high net worth clients for Sal Oppenheim & Cie in Cologne and Frankfurt She is passionately interested in the detail of her case and favours a hands-on approach with a focus on taking the right strategic and tactical decisions along the way to a successful outcome for her client.
1500-1530  Panel discussion session
1530-1545  Refreshments
1545-1630  'E-Disclosure – Auditors and Accountants Negligence update' – Philippa Hill and  Vijay Rathour – Partners – Grant Thornton
As a chartered accountant, Philippa has been specialising in accounting disputes and investigations since 2001. Prior to this, she spent four years as an auditor of a variety of businesses. She is experienced in accounting integrity and conduct matters, including alleged accounting irregularities and fraud, professional negligence and disciplinary matters relating to accountants, and associated professional indemnity claims. She has particular experience advising in professional disciplinary enquiries led by the Financial Reporting Council, which investigates matters affecting the public interest.  https://www.grantthornton.co.uk/people/philippa-hill/
Vijay is a Partner with the Forensic and Investigations practice, leading the Digital Forensics Group at Grant Thornton. He is a UK qualified solicitor, with over ten years of experience working in a range of legal fields including Corporate and Transactional work, Personal Injury and Negligence, and Corporate Litigation.
Vijay consults on Electronic Disclosure and Discovery projects, providing expert advisory and court opinions on practical approaches to the increasingly complex digital data environments corporate and legal clients operate in. He consults regularly on data protection, data governance and cost-effective and efficient approaches to the EDRM and electronic investigations. He was on the working party assisting the Courts of England and Wales in re-drafting the Civil Procedure Rules on Electronic Data and Disclosure. He has provided expert evidence in court and has contributed to legal texts on investigations.
Vijay also specialises in the fields of cybercrime, cyber-security, incident response and data breaches. He is an expert in crypto-currency forensics and asset tracing, and also works closely with cyber-insurers and insureds on questions of quantification and liability.
https://www.grantthornton.co.uk/people/vijay-rathour/
1630-1645  Chairman's Closing Questions and Discussion
1645-1700  PNLA – Annual General Meeting
Terms & Conditions
The full fee invoice for the event is payable unless a cancellation is received in writing at least 21 working days before the event, when the fee will be credited less a £75 administration charge. Substitutions are welcome at any time subject to any variation in price that might be payable if the substitute is not entitled to a discount as a PNLA member or specialist.
The booking constitutes a legally binding contract. The delegate and/or employer are jointly and severally liable for payment of all the fees due.
The PNLA and PNLA Training reserve the right to vary or cancel an event where the occasion necessitates.
The PNLA and PNLA Training accept no liability if, for whatever reason, the event does not take place.
Large print versions of the hand outs can be made available by prior request. If sufficient notice is not received, it will be provided as soon as possible after the event.
If there are insufficient rooms in the hotel to accommodate all delegates who require one when an overnight stay is involved, we will try to arrange for rooms of a similar quality in a nearby hotel, but the organisers cannot be held responsible if such rooms are not available. Any additional cost will be invoiced to the delegate.
To the extent permitted by law, neither The PNLA, PNLA Training Limited or the presenters will be liable by reason of breach of contract, negligence or otherwise for any loss or consequential loss occasioned to any person acting, omitting to act or refraining from acting in reliance upon the course material or presentation of the event, or, except to the extent that any such loss does not exceed the price of the event, arising from or connected with any error or omission in the material or presentation of the event. Consequential loss shall be deemed to include, but not limited to, any loss of profits or anticipated profits, damage to reputation or goodwill, loss of business or anticipated business, damages, costs, expenses incurred or payable to any third party or any other indirect or consequential losses.
The personal information provided by you will be held on a database and you may be contacted from time to time by The PNLA and PNLA Training with details of events and services that may be of interest to you. If you do not wish your details to be used for this purpose, please write to: The Database Manager, PNLA, PO Box 1685, Congresbury, Bristol, BS 49 5WQ or email: yvonne.fairbrother@pnla.org.uk
Event Sponsors
Manley Turnbull Limited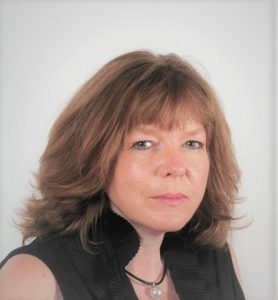 4 New Square Chambers