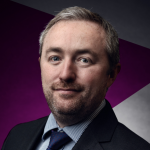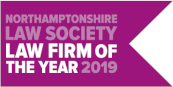 Wilson Browne Solicitors
Solicitor
296319
15/09/2003
---
East Midlands
Kettering Parkway, Kettering Venture Park
Kettering
Northamptonshire
NN15 6WN
slove@wilsonbrowne.co.uk
01536 410014
Email
Biography
I am an experienced solicitor specialising in commercial litigation. I advise clients in relation to professional negligence cases that often relate to contract disputes, business ownership disputes, contentious insolvency, intellectual property matters and debt collection cases. I also practise in these areas, so can see these sorts of professional negligence claims from both sides.
At Wilson Browne we take a pragmatic approach to disputes, we start by ascertaining the client's commercial objective and utilise the Court process or Alternative Dispute Resolution to best achieve those objectives.
I qualified as a solicitor in September 2003 with EMW Law in Milton Keynes, where I remained for just over 2 years specialising in commercial litigation.
I moved to the Birmingham Office HBJ Gateley Wareing (now Gateley) where I undertook a broad range of commercial litigation, predominantly in the High Court.
I then spend 4 years with Vertex Law (now part of Cripps) in Kent before moving to IBB Solicitors in Uxbridge.
Over the years I have acted for a variety of clients ranging from individuals to owner run businesses and PLCs who have been let down by professionals in wide variety of ways. In all cases the common thread of wanting to get the client the best result, within a realistic timescale at minimal cost (both in terms of the financial risk but also emotional investment) has been at the forefront of my mind. I have undertaken matters in the High Court, including claims that have been allocated to the specialist commercial and mercantile
Areas of Expertise
Accountants
Actuaries
Barristers
Engineers
Insolvency Practioners
Insurance Brokers
Solicitor - Chancery
Solicitor - Civil Litigation
Solicitor - Commercial Litigation
Solicitor - Commercial Property
Solicitor - Contracts
Solicitor - Group Litigation
Solicitor - Investments
Solicitor - Tort
Solicitors