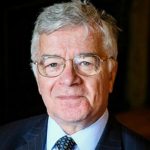 Independent Mediators Limited
Mediator
CEDR Accredited
01/01/1992
---
London
International Dispute Resolution Centre
70 Fleet Street
London
City of London
EC4Y 1EU
imoffice@independentmediators.co.uk
+4420 71279223
Email
Biography
Nicholas Pryor is one of the UK's most experienced commercial mediators, and one of the pioneers of mediation in Europe. For the last 19 years, he has been consistently ranked in the highest categories in both 'Chambers & Partners' and 'The Legal 500'. In 2011 he was included in the first edition of the international directory "Who's Who Legal: Mediation" as one of the world's most noted mediators and has maintained that listing in all subsequent years. He is noted for his commercial approach, his skill in resolving complex disputes and his ability to relate effectively with parties.
Nicholas conducted his first mediation in 1986, and has mediated disputes in Britain, the USA, Europe and the Middle and Far East regularly since 1990. He has been appointed in over 1,250 mediations. He was involved with the foundation of the Centre for Effective Dispute Resolution (CEDR), and received CEDR accreditation in 1992. He was a founder member of CEDR's Training Faculty from 1991 and a non-executive director of CEDR from 1995 to 1998. He is also an accredited Mediator for ADR Group, and a member of the Mediation Panels of the Court of Appeal, the LCIA and the CIArb.
He was the joint founder of the Lamport Hall Group, an association dedicated to the advancement of high standards of practice amongst leading mediators. In 2009, he was elected as a Distinguished Fellow of the International Academy of Mediators.
Please visit Independent Mediators website (address above) for full CV.