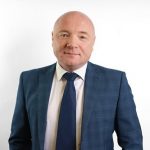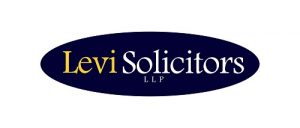 Levi Solicitors LLP
Solicitor
155948
15/10/1992
---
North
33 St Pauls Street
Leeds
West Yorkshire
LS1 2JJ
snewdall@levisolicitors.co.uk
01132 973152
Email
Biography
Steven Newdall is head of the Professional Negligence team at Levi Solicitors. He combines this role with his responsibility as Managing Partner of the firm. He is proud to be the PNLA's north of England representative.
Steven is a highly experienced solicitor and he has been advising clients for over twenty five years in professional negligence matters. He has a reputation for his 'no nonsense, pragmatic approach' when protecting the interests of his clients.
His expertise and success within the field of professional negligence cover claims against all manner of professionals. These range from solicitors and insolvency practitioners, to construction professionals and accountants.
Steven also has extensive experience of insurance indemnity policy coverage and policy application issues, particularly in respect of solicitors' indemnity insurance policies.
Outside of professional negligence claims, Steven deals with complex commercial issues including partnership, shareholder disputes and construction disputes.
Notable cases
Steven has regularly litigated in both the High Court and Court of Appeal during his career with notable cases being:
• Halliwells LLP v NES Solicitors & Quinn Insurance [2011] P.N.L.R. 30
• Axa Insurance Ltd v Akther & Darby Solicitors [2009] EWCA Civ 1166
• Leslie v Farrar Construction Ltd
• Sykes v Taylor-Rose
Levi Solicitors LLP locations:
Leeds (central & north), Harrogate, Wakefield, Bradford and London.
Areas of Expertise
Accountants
Actuaries
Architects
Banks
Barristers
Computers and Cybercrime
Construction
Debt Advisors
Education
Engineers
Estate Agents
Farmers
Financial Services
Information Technology
Insolvency Practioners
Insurance Brokers
Management Consultants
Marine Survey
Media
Military
Mining
Oil & Gas
Other
Pensions
Planning
Police
Solicitor - Chancery
Solicitor - Civil Litigation
Solicitor - Commercial Litigation
Solicitor - Commercial Property
Solicitor - Contracts
Solicitor - Criminal
Solicitor - Defamation
Solicitor - Education
Solicitor - Employment
Solicitor - Family and Childcare
Solicitor - Group Litigation
Solicitor - High Court Enforcement
Solicitor - Immigration
Solicitor - Investments
Solicitor - Landlord & Tenant
Solicitor - Licensing
Solicitor - Matrimonial
Solicitor - Probate
Solicitor - Residential Conveyancing
Solicitor - Tort
Solicitor - Wills & Probate
Solicitors
Stockbrokers
Surveyors
Town Planners
Trustees
Valuers